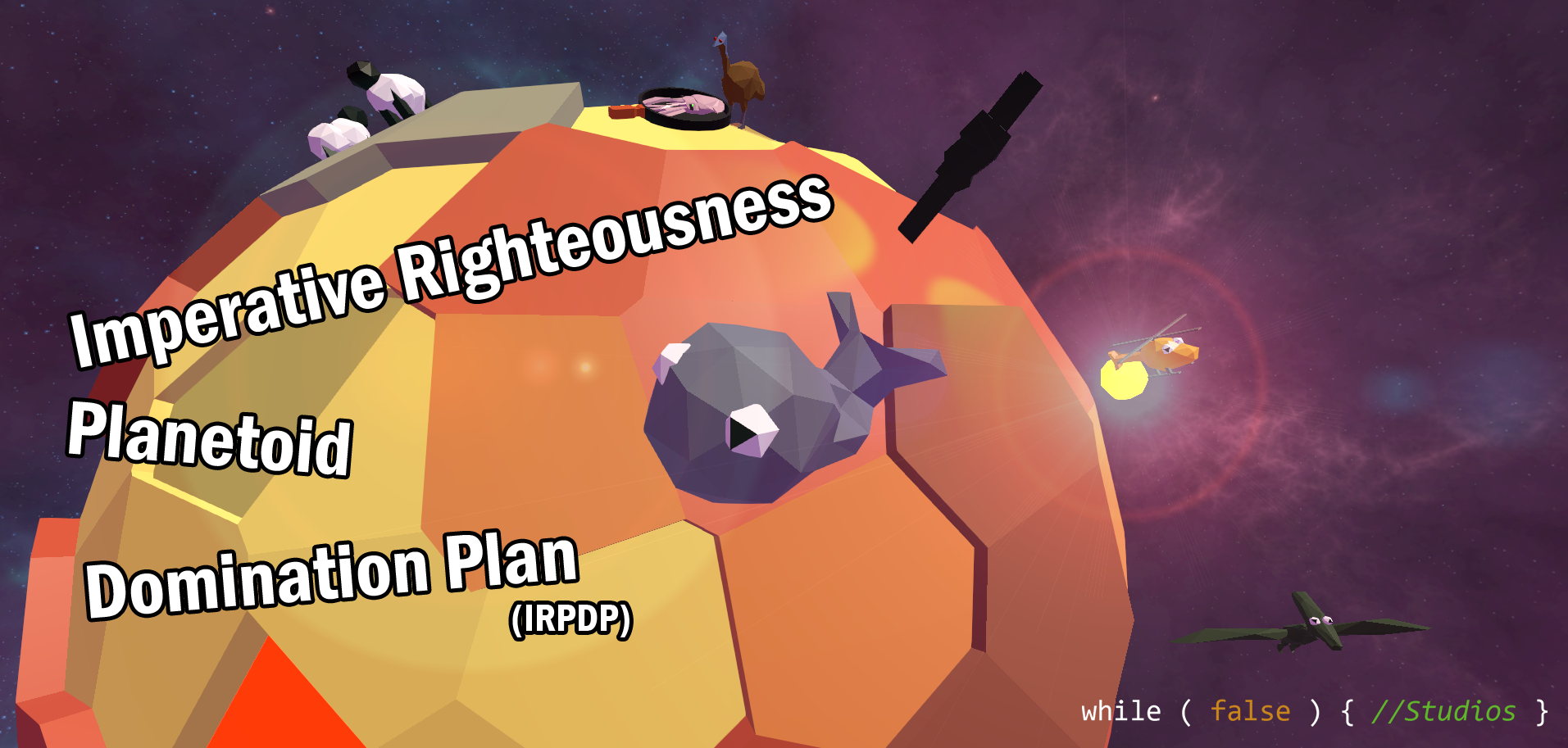 Imperative Righteousness Planetoid Domination Plan
A downloadable game for Windows, macOS, and Linux
"Oh my God. It's a helicopter - WITH EYES" - Nutmeg (strategy game connoisseur)
Vote for the game on the Ludum Dare site.

Imperative Righteousness Planetoid Domination Plan (IRPDP) is a local multiplayer procedurally generated turn-based strategy game made in 72 hours for Ludum Dare 38.

All aspects of the game are randomised - abilities, unit names and even the planet itself. Command sheep, whales and sentient helicopters to fight your war and defeat your opponents!
How to Play

Over on ldjam.com, someone asked for the controls to be written down, so here ya go!
Left mouse button: select units
Right mouse button: deselect
Middle mouse: pan camera
W/A/S/D or arrow keys: pan camera
Scroll wheel or R/F: zoom in and out
To start, you will need to create resource men/helicopters (the topmost unit button). These will let you build currency generators with one of the abilities, which take several turns to construct. Once they have been built, you'll be earning currency and can begin spawning other units.
Download
Click download now to get access to the following files: